It's always great to have lunch with Father Howard! Today our grades 7 & 8 enjoyed learning more about our new Pastor and sharing their stories with him.
Our Lenten Journey is a time when many of us seek spiritual renewal through repentance, prayer and sacrifice, and affirm our belief in the Risen Christ. May these cold days render warm hearts and cause us to reach out to those away from the church and God to bring back a life of faith, hope, and love.
Catholic Schools Week
Everyone had a great time during catholic schools week!
Our Catholic Schools Week ended with our annual Glo-Dance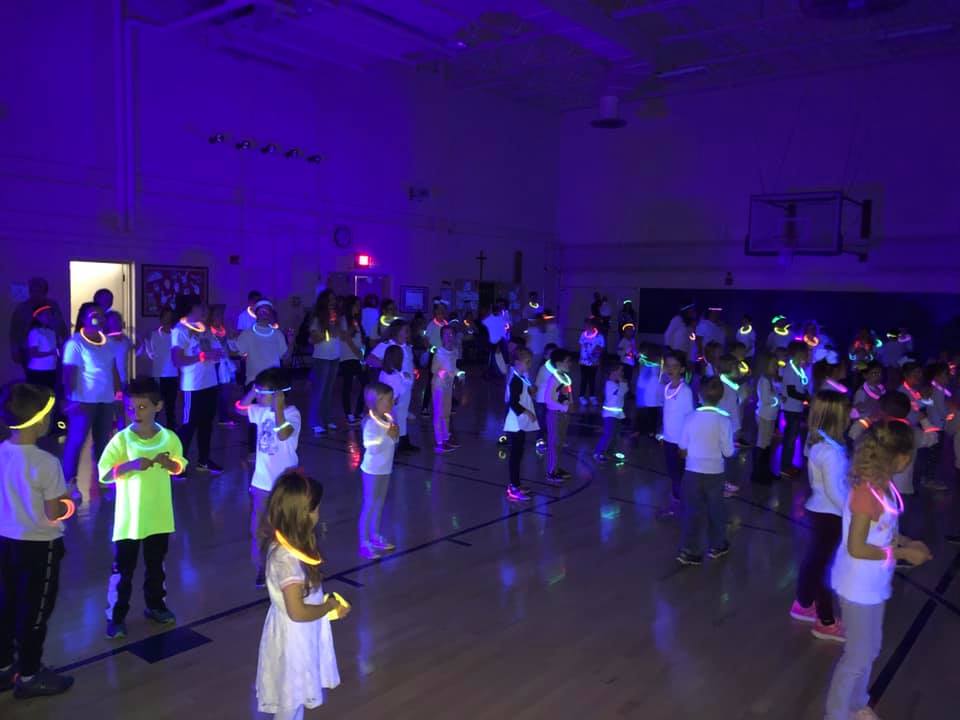 World's Finest Chocolate Sale
We are selling a variety pack again this year. Each item in the pack is $2.00. There are 30 bars in each box. Each family is asked to sell at least 4 boxes if possible. If we have it all sold, we will have dress as you like the entire month of June, which is a very long month again this year. I know we can do it! If you do not want to sell, send in a check for $240. We cannot exist without some form of fund raising. Thank you for doing your share!
St. Mary's School is Blessed Indeed!
Our St. Mary's School Pre-K through 8th grade family of faith fosters academic excellence, nurtures personal responsibility, and encourages service to others in the spirit of Jesus. Make a difference in the life of a child by supporting our Adopt a Student program with your donation. Please see the link below which you can send into the school. We thank you for your support!